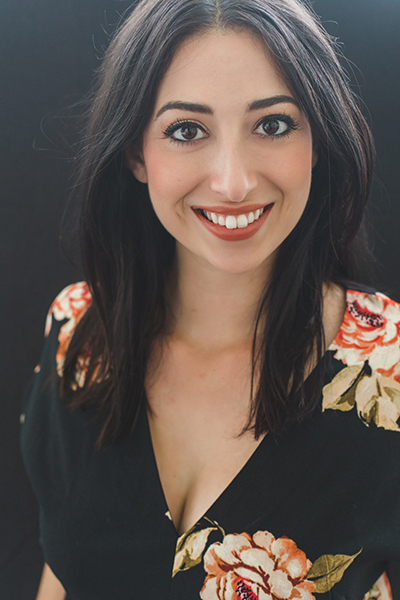 Mayce is the owner and fearless leader of Onyx Spa. She is a dual esthetician and massage therapist. This beam of positive energy received her education from Gary Manual Aveda Institute and Cortiva Seattle School of Massage. Mayce has 10 years of experience at highly regarded Aveda spas and salons in the greater Puget Sound area. Her lifelong dream of being a salon and spa owner has come to fruition and she is thrilled to share the Onyx experience with you! She is a dynamic leader and service provider, who believes that community is family. Mayce is most excited about enriching the lives and wellbeing of everyone who walks through the Onyx doors!
Meet Jane! She is one of our spectacular Spa Coordinators. Jane received her degree in social work from University of Washington, Tacoma. She is extremely passionate about people and taking care of them, so this makes her the perfect fit for ONYX. She is a big fan of empowering people whenever she can—so don't be surprised if she makes you feel awesome! Jane is also the Director of Community Relations here at ONYX. Her favorite ways to recharge are through reading, exercising, spending time with her family, and WINE.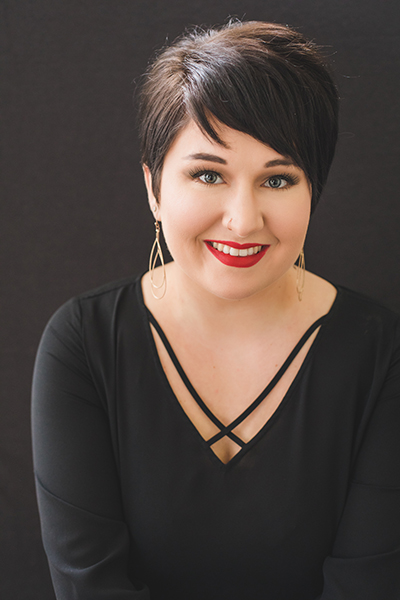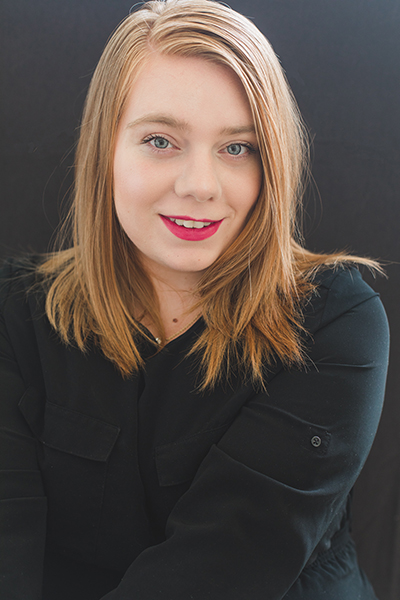 Shelby is our Spa Coordinator. Her unique set of skills make her a great fit in this position. She is a former Gary Manuel Aveda institute grad and worked at an Aveda Experience Center. Because of this, she brings with her an extensive wealth of product knowledge. She takes pride in being a helping hand, and ensuring that our guests feel taken care of. When she is not at Onyx, you will find this lipstick obsessed gal browsing Pinterest in her messy bun!
Mikaela
MASTER ESTHETICIAN
Through Clover Park Technical College, Mikaela received her Master Esthetics License, Instructing License, and AAT. She is passionate about creating treatment plans for her clients as well as educating them on products and services. Mikaela always makes sure that clients go home feeling confident about taking care of their skin. Her favorite service to perform is lash lifts because it highlights the client's natural beauty and provides instant results! In her spare time, you can find her at the gym, playing soccer, spending time outdoors with her pup, or connecting with her family and friends.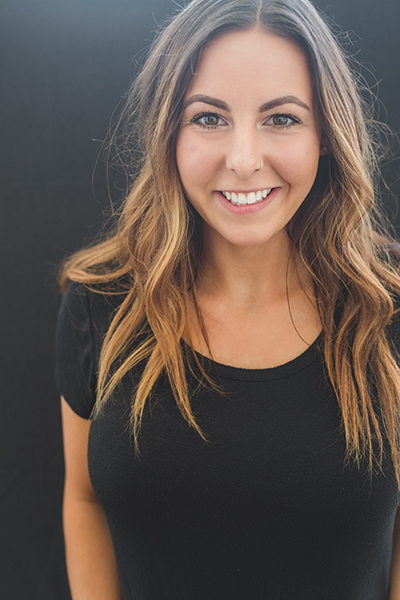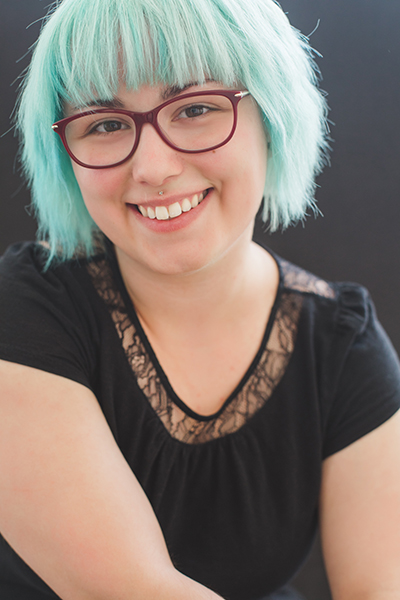 Tasha is an Onyx Spa Esthetician. She is a Euro Institute, 4.0 graduate, who enjoys reading, dancing, and watching the rain. She specializes in Brazilian waxing, facials, and body treatments. While she is known for her ability to provide incredibly relaxing services, her real passion is to help you feel comfortable, confidant, and beautiful in your own skin.
Nicole has been in the hair industry for 8 years. She loves all aspects of hair, but finds that balayage, blonding, and color services bring her the most joy. Her passion for yoga and the outdoors, keep her relaxed and recharged, and she makes sure that her services relax and recharge you. Her ultimate goal is to take you on a hair journey, that makes you fall in love with your hair!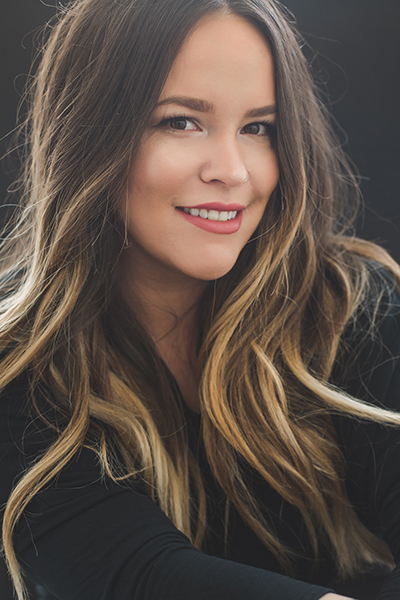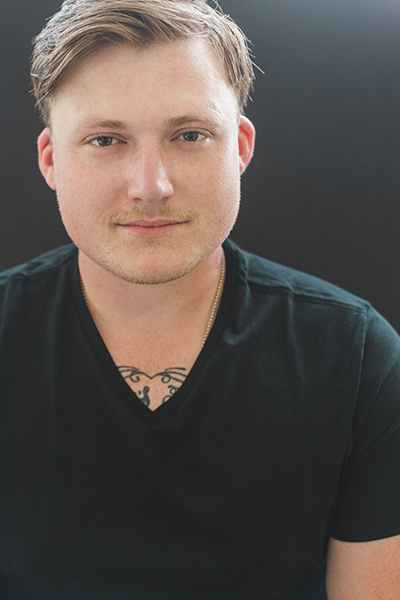 Alex is an Onyx Spa Stylist! After graduating high school, Alex served 4 years in the army. While on tour in Afghanistan, he found himself as the resident go-to guy for haircuts. He soon realized that people were coming to him for so much more than a haircut. People needed connection and to be cared for. Alex knew he was able to be a bright light in an otherwise grimm situation. Upon his return he immediately enrolled in Evergreen Beauty College, and is now in his 5th year of hair. What he loves most, is when he finds an opportunity to get creative, bend some rules, and think outside the box. He is passionate about making genuine connections with his clients, and takes the time to do so. Alex is happiest when he is boosting confidence through great style, a big smile, and being a bright light in your day.
Kellie is Onyx Spa's newest massage therapist! Three years ago she graduated from Cortiva in Seattle, and has been practicing massage ever since. Kellie was drawn to massage therapy because it allows her to heal people in a holistic and natural way. Her background is in treatment massage, for injury or car accident injuries. In her spare time you will find her on her yoga mat or in jiu jitsu class! Kellie wants to help you feel grounded, pain free, and relaxed; she does this through a blend of deep tissue modalities and relaxation techniques.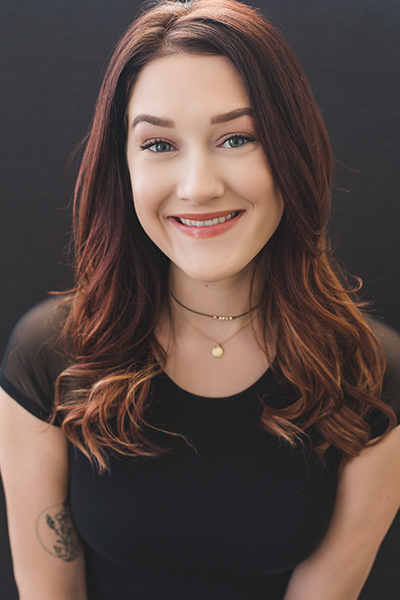 Meet Karli, our newest ONYX SPA massage therapist!!! She is a graduate of the NW Academy for the Healing Arts, and she has magic hands! Karli was drawn to massage therapy when she watched how much it helped her mom with double carpal tunnel and tennis elbow. She loves to give massages that are a balance of relaxation and deep tissue, and she also loves myofacial release work. When she isn't healing bodies and spirits, you can find her spending time in Anacortes with her besties, cooking, practicing her makeup skills, or watching Grey's Anatomy.
Erinn is the Onyx Spa jack-of-all-trades. While a majority of her work will be done behind the scenes, there is a good chance you will see her around the spa! This University of Puget Sound grad has many years of experience in the beauty industry and guest services. She will serve as a business consultant for the spa, in addition to being in charge of marketing and media creation. Over the last 7 years, Erinn has been a professional photographer, and she continues to run a successful photography business. She is most excited about working directly with the Onyx team, and making sure that our clients are connected to what Onyx has to offer!